United States – Valentino Caronte is a short story author with a special likeness for the mystery-thriller genre. His creativity is borne from an array of inspirations, from his birthplace – a land filled with red poppies for as far as the eyes could see, to his experiences and imaginative prowess. His creativity and works are just as astonishing as his personality, especially as he always has a mask with a sun and a rose bush that never goes out of his sight.
As an author with roots traced back to somewhere in Italy, Valentino Caronte, the author has continued to put his mind to work, creating compelling and touching stories, while driving readers to the edge of their seats and creative imagination. Having completed works, mostly short stories, the author plans to start releasing poetry books later in the year.
Literature lovers with a special likeness for great authors like Edger Allen Poe, Emily Dickinson, and William Shakespeare will find that Valentino Caronte takes inspiration from these masters and their craft while adding originality that no one else could. As an antagonist in his stories, Valentino Caronte draws on some vague experiences in his past, starting his stories slow and building pace, excitement, suspense, and tension to a climax.
In his style of writing, "the hero inside the story never knows what's going to happen next. But the reader is given clues to the deadly traps awaiting them." Readers will find that they're being led from one amazingly creative mental maze into another as they explore the main character and other associated characters from page to page.
Fair warning that the stories are not written in chronological order when it comes to the time period; instead, they are offered such that each reader's mind begins to play detective, piecing available information, and arriving at a guided conclusion.
Valentino Caronte's series of books is entitled "Valentino Caronte" with "orchid jewel" being the first story in the series. Each story is different from another as the author isn't always the hero. Sometimes, stories in the series are written from a different person's perspective, thus further confirming him as the antagonist in his own story.
Explore the creative bursts, passion, suspense, and more offered by the literary works of Valentino Caronte. Visit his website to get started.
Media Contact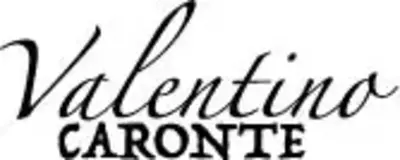 Company Name
Valentino Caronte
Contact Name
Valentino Caronte
Country
United States
Website
http://valentinocaronte.com/