After ten years of providing vision therapy and neurovision rehabilitation to patients in Albany, Corvallis, and surrounding areas, River View Family Eyecare is excited to announce that it is expanding its vision therapy services to Eugene! Members of the College Optometrists in Vision Development, Dr. Stephanie Emmert and Dr. Aaron Salzano are collaborating with Eugene practitioners to better serve the visual needs of their patients.
A progressive program of vision procedures
Performed under doctor supervision
Individualized to fit the visual needs of each patient
Generally conducted in-office, in once or twice weekly sessions of 30 minutes to an hour
Occasionally supplemented with procedures done at home between office visits
Using cutting edge technology, River View Family Eyecare at The Oregon Vision Development Center trains and improves visual function such as:
Pursuits
Saccades
Fixation stability
Eye-hand coordination
Visual reaction time
Speed and span of recognition
Automaticity
Contrast sensitivity
Visual and auditory sequencing
Vision therapy uses:
Therapeutic lenses
Prisms
Filters
Occluders or patches
Electronic targets with timing mechanisms
Balance boards
A variety of special tools designed for specific and unique vision therapy activities
Vision therapy has also shown to be effective in patients with the following conditions:
Amblyopia
Visual field loss
Visual-spatial neglect
Visual-vestibular integration problems
Rhythm, reading, and math problems
Learning related vision disorders can sometimes be misdiagnosed as a learning disability. Most children are not receiving a vision evaluation prior to these diagnoses being made. Visual perception is how the brain processes and interprets visual information being gathered by the eyes. Poor visual perceptual skills can greatly affect learning and can sometimes look like dyslexia or other learning disorders. 
About River View Family Eyecare
At River View Family Eyecare patients receive: Peace of mind with a personalized treatment plan to see more clearly. Individualized attention without feeling like just another dollar sign or number. Customized solutions to complex vision problems. Confidence that they work hard to improve each customer's quality of life. 
They are just as passionate about beautiful, high-quality eyewear and look forward to sharing their curated collection.
Contact River View Family Eyecare for an evaluation today!
Media Contact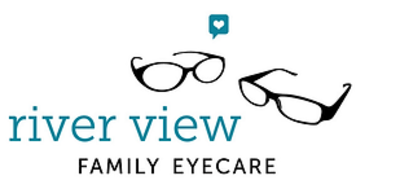 Company Name
River View Family Eyecare
Contact Name
Dr. Stephanie Emmert, Optometrist
Phone
541-967-3097
Address
609 NW Hickory St. Suite 160
City
Albany
State
Oregon
Postal Code
97321
Country
United States
Website
https://www.rivervieweye.com/