Minneapolis, MN – When it comes to safeguarding a home from water damage, AAA Reick's Waterproofing stands as a trusted and experienced Minneapolis basement waterproofing company.  With over three decades of Minneapolis basement of service, their expert team has been addressing the needs of the property owners in the Twin Cities and its surrounding areas. By offering comprehensive solutions, AAA Reick's Waterproofing ensures that wet, leaky basements and lawn drainage issues are effectively resolved without the need for extensive disruptions like tearing up basement floors.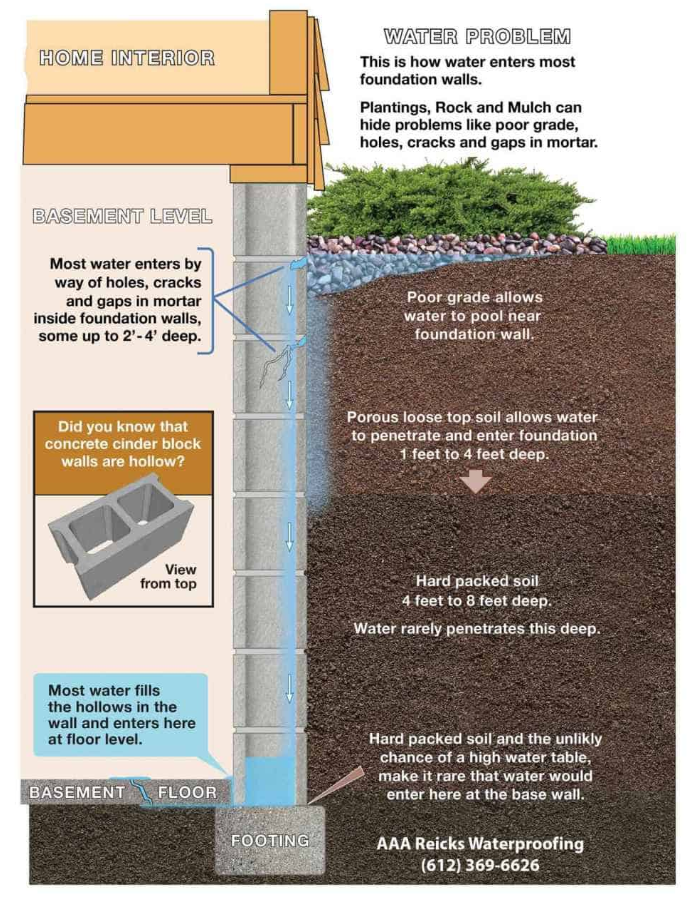 Preventing Water-Related Issues:
Water problems can lead to severe damage, compromising the overall structural integrity of one's  home. Recognizing the significance of moisture control, AAA Reick's Waterproofing provides reliable basement waterproofing services to prevent water-related issues. Their team of professionals starts by identifying the source of water infiltration and devising effective strategies to address and eliminate it.
Exterior Waterproofing System:
AAA Reick's Waterproofing employs a proven exterior waterproofing system to tackle basement water intrusion. Tanner Joas, the company's representative, highlights the significance of sealing cracks, gaps, and holes in the foundation walls, which can result from poorly constructed foundation footings. The process involves excavation and thorough cleaning of the problem areas. The cracks, gaps, and holes are filled with high-quality fast-setting mortar or hydraulic cement. A special primer and a layer of thick polymer sheet membrane are applied to ensure lasting protection. Finally, the area is backfilled, and the ground is compacted to complete the process.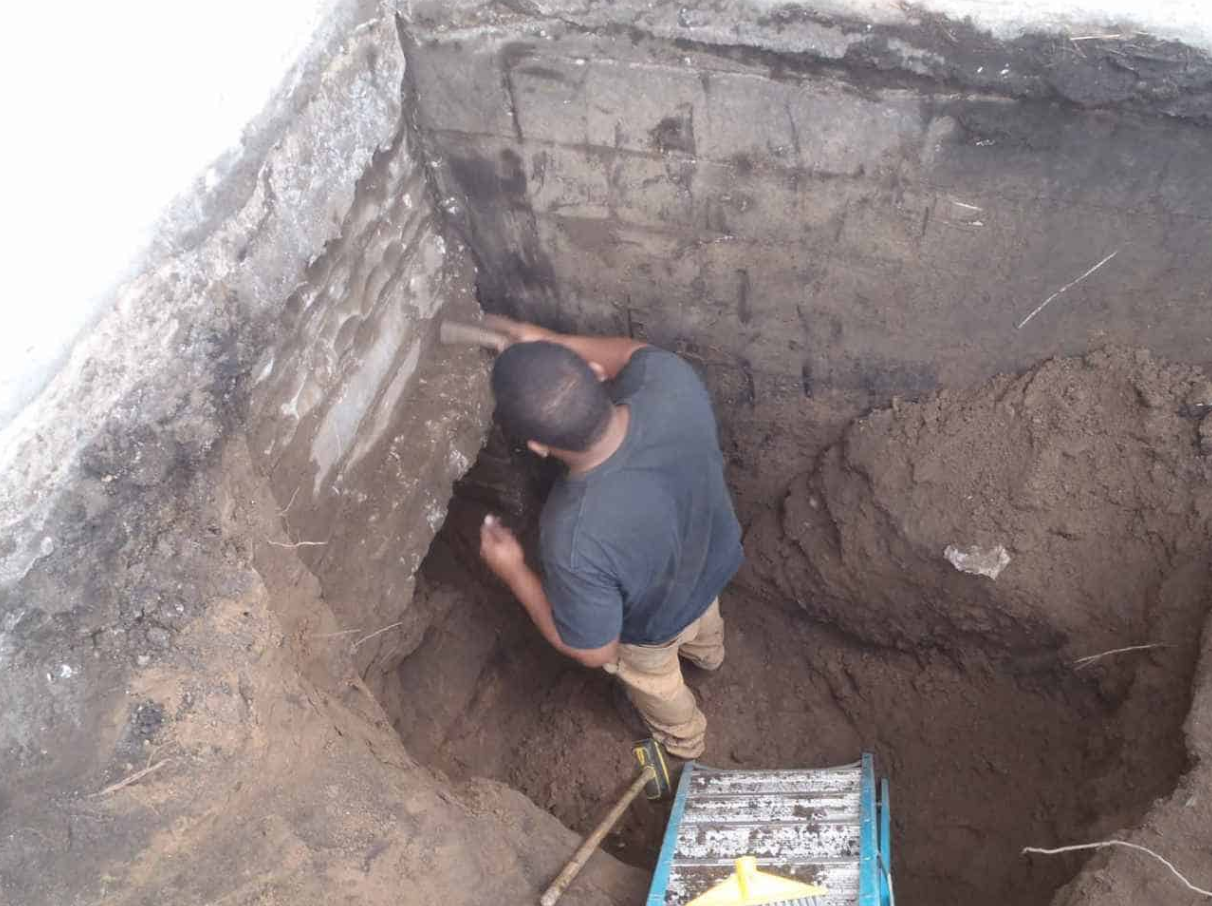 Additional Waterproofing Systems: 
In addition to their exterior waterproofing system, AAA Reick's Waterproofing offers a range of other effective solutions to address basement water issues caused by spring rains.
These solutions include:
1. Foundation Grading and Regrading: By properly grading the foundation and redirecting water away from the walls, AAA Reick's Waterproofing ensures that water is safely directed to permeate naturally into the surrounding earth, minimizing the risk of water intrusion.
2. Exterior Drain Tile System: This system involves installing drain tiles inside the edging that borders the decorative rock or mulch beds around the foundation. It helps efficiently channel water away from the home's foundation, reducing the chances of basement flooding.
3. Window Wells: Window wells prevent water accumulation around basement windows. Properly installed window wells create a barrier against water infiltration and help keep basements dry.
4. French Drains, Channel Drains and Gutter Extensions: AAA Reick's Waterproofing also employs these effective drainage systems to manage excess water and prevent it from seeping into basements. These systems redirect water away from the home, protecting the basement from water damage.
Conclusion: AAA Reick's Waterproofing has established itself as a trusted provider of basement waterproofing services in Minneapolis and the St. Paul area. With their experienced team and comprehensive range of solutions, they can effectively address wet basements and lawn drainage issues caused by spring rains. By choosing AAA Reick's Waterproofing, one can protect their home's structural integrity and enjoy peace of mind knowing that the basement is safe and dry.
Contact AAA Reick's Waterproofing: For more information about AAA Reick's Waterproofing and their basement waterproofing services, visit their website or contact them directly at (612) 369-6626. Their office is at 4315 Chowen Ave S, Minneapolis, Minnesota 55410, USA.
Media Contact

Company Name
AAA Reick's Waterproofing
Contact Name
Tanner Joas
Phone
(612) 369-6626
Address
4315 Chowen Ave S
City
Minneapolis
State
MN
Postal Code
55410
Country
United States
Website
https://www.aaareicks.com/