Addison, TX: While tinctures and gummies remain the most popular CBD products, users face some challenges, such as products melting and the need to measure out a serving. Fortunately, Primo Vibes has expanded its inventory to include Optima Super Spectrum CBD capsules. Each tablet contains controlled amounts of CBD, CBG, and CBDA.  
For decades, scientists have studied CBD and its potential to treat different medical conditions. For example, Harvard Medical School has mentioned the cannabinoid as an alternative treatment for people living with the cruelest childhood epilepsy syndromes. Unlike antiseizure medications, which may not always work for patients with Lennox-Gastaut syndrome (LGS) and Dravet syndrome, CBD in the capsule has shown positive results in reducing seizure activity. 
Besides CBD, tablets contain CBG. While the product was first synthesized in 1964, according to Leafly, it is now called the "mother of all cannabis." It is the compound responsible for the 'high' effect on cannabis and is directly linked to anti-inflammatory properties and stimulating appetite. Modern research has further shown CBG's potential as a cancer inhibitor.
The capsules also contain CBDA, which is a precursor of CBD. According to Leafly, the cannabinoid is different from the other two. It interacts with the endocannabinoid system, unlike binding directly with the CB1 and CBD2 receptors. With its unique features, CBDA possesses anti-convulsive and anti-inflammatory properties.
The Primo Vibes capsules are easy to use. Once consumers have bought the bottle containing 30 capsules, they do not need to do complicated math to take the right amount. Thanks to the packaging, they can use Optima Super Spectrum CBD capsules at home or while traveling.
The dispensary recommends one capsule every 6 to 8 hours. And considering results may vary from one user to another, professionals encourage new CBD users to start slow and adjust their serving size where necessary. For users taking prescription medication, Primo Vibes advises them to consult their physicians before using the capsules together with other medicines. 
Like other CBD products the dispensary sells, the Optima Super Spectrum CBD capsules are made from US-grown organic hemp. They are also tested in third-party laboratories to ensure consumers buy high-quality products with the right percentages. With the company's strict sourcing process, all the cannabinoid products sold are consistent in terms of quality and effect on human bodies. 
In addition to offering high-quality CBD capsules, Primo Vibes have simplified the buying process. First, buyers can directly order their preferred product from the user-friendly website. Second, the store has knowledgeable staff on standby to help in case they need special assistance when ordering products. The team also helps those starting a new journey and want a professional recommendation.
Primo Vibes is located at 15305 Dallas Pkwy Suite 1200, Addison, TX, 75001, US. Customers can contact the store at (877) 234-9202 if they need help shopping for Optima Super Spectrum CBD capsules or other products. Visit our website for more information.
Media Contact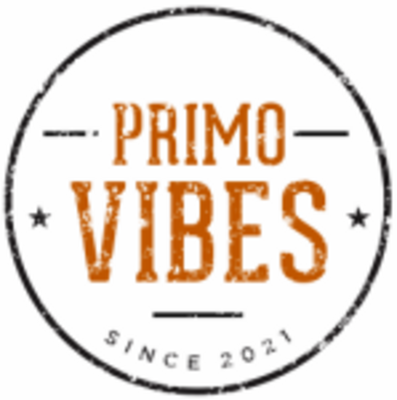 Company Name
Primo Vibes
Contact Name
Chris James
Phone
(877) 234-9202
Address
15305 Dallas Pkwy Suite 1200
City
Addison
State
TX
Postal Code
75001
Country
United States
Website
https://primovibes.com/