Raleigh, NC: Whole World Massage LLC & Med Spa is a luxurious and discrete massage spa that allows clients to discover the magic of body rejuvenation. The top-rated massage and Med Spa offers exceptional services with the aim of producing award-winning results. Their wide-ranging services include Body Contouring, Cool Sculpting, Teeth Whitening, Massage, and Hyaluronan Injection. Whole World Massage LLC & Med Spa believes regular massages are necessary and can go a long way to provide therapeutic relief to all people, from athletes and stay-at-home parents to stressed corporate executives. Treatment is provided by expert aestheticians with a vast experience. 
Established by former North Carolina State Athletics massage therapist, Tracy West opened Whole World Massage LLC & Med Spa and aims to turn personal cosmetic and therapeutic goals into reality. With advanced anti-aging and stress-zapping cosmetics treatments and technologies, clients have an opportunity to look, feel and perform with youthful vigor. 
Tracy is an expert in the following massage modalities: Swedish, Deep Tissue, Hot Stone, Sports, and Injury massage. Her other areas of expertise are Fibromyalgia, Reflexology, TMJ, Onology, Scar Decompression, Trigger Point Therapy, and Myofascial Release. Because of her competence, life experience, and training in multiple modalities, Tracy understands people's problems and is always happy to help them conquer pain and stress. 
Patients receiving the Massage Therapy enjoy personalized experiences, access to approved products, and full-body treatments, which cover comprehensive personal care. The provision of personalized services means patients get tailored services that match their needs. Monthly Whole World Massage LLC & Med Spa Raleigh massage sessions are highly recommended as part of preventative care or treatment to manage daily stress. On the other hand, weekly appointments can make a huge difference to those who have chosen massage as a way of preventing persistent stiffness from interfering with everyday life. The med spa's body contouring treatment tackles cosmetic concerns without the need for invasive surgical procedures.
Testimonials from people who have received treatment at Whole World Massage LLC & Med Spa point to a higher degree of satisfaction. One client narrated their experience, "Tracy is incredible. This was my first time getting a massage, and I couldn't be happier or more excited to go back. I feel amazing, and Tracy made me feel so comfortable and relaxed. Thank you!" 
The massage therapists at Whole World Massage LLC & Med Spa can be reached at 252-213-4478. Their office is located at 3509 Haworth Dr Suite 205, Raleigh, North Carolina, 27609. Besides calling, appointments can be scheduled through an online appointment.
Media Contact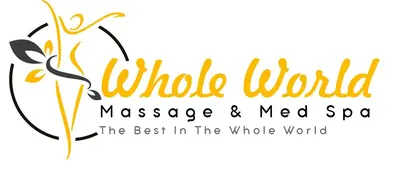 Company Name
Whole World Massage LLC & Med Spa
Contact Name
Tracy West
Phone
252-213-4478
Address
3509 Haworth Dr Suite 205
City
Raleigh
State
NC
Postal Code
27609
Country
United States
Website
https://www.wholeworldmassage.com/