Aqua Lock specializes in waterproofing solutions, assisting clients in reducing humidity and moisture inside their homes. One of the services offered by the company is basement waterproofing to clients interested in turning their basements into a new family room, man cave, or exercise room. To ensure the home is safe from water, mold, mildew, and insect infestation, the basement waterproofers use the latest techniques, such as carbon fiber technology. 
Aqua Lock also offers crawl space reconditioning, encapsulation, and waterproofing services to clients with a crawlspace that has mold or a foul smell. Regardless of the condition, the company uses premium products. Also, the management team assigns the repairs and conditioning to its highly qualified team — as they do not use subcontractors. With the service, the homeowner is assured of spending less on energy and can use the space as additional storage and have peace of mind knowing they've tackled a difficult project.
In addition, Aqua Lock specializes in foundation inspections for those interested in selling their homes or knowing the extent of water damage. The basement inspectors check stains on walls and floors, sources of unpleasant odors, excessive insects, rust on electrical boxes, and signs of mold or mildew. Based on the results, they offer permanent solutions and advise the client on ways to avoid similar problems in the future. 
The company also installs egress windows to improve the basement's ventilation and appearance and increase the home's value. Whether they need a bedroom egress, exterior egress, covered egress, or a family room egress, the team considers a range of factors in the installation, such as the design and window size. Like other services, they give clients a free quote and advisory services — especially if they are uncertain about sizes or the ideal design for their home's basement.
Aqua Lock is also EPA-approved and certified to offer mold removal and remediation services. They conduct mold testing and inspection to prevent allergies, asthma, and other health risks. Depending on the report, they personalize the mold removal process for better results and to avoid mold returning. If some of the items are contaminated, Aqua Lock's technicians assist clients in removing them. 
When speaking about the company, one client noted: "We had mold throughout our crawl space. Aqua Lock did a great job treating the mold, encapsulating the crawl space to prevent any future mold, and installing an extra I beam for support under our house. Michael, Antoni, Santos, and Jose were very efficient, finishing ahead of the initially predicted timeline, and they did an amazing job."
To visit Aqua Lock, clients can first contact the team at (502) 495-9450. The company is located at 10470 Bluegrass Pkwy, Louisville, KY, 40299, US. Visit the website for more information on basement waterproofing, crawl space foundations, mold removal, testing, or foundation repairs.
Media Contact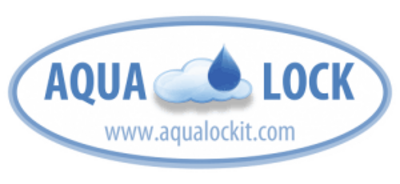 Company Name
Aqua Lock
Contact Name
Jay Kraft
Phone
(502) 495-9450
Address
10470 Bluegrass Pkwy
City
Louisville
State
KY
Postal Code
40299
Country
United States
Website
https://aqualockit.com/