The front range is going to continue to see inflated home values for the foreseeable future according to a recent article on Fortune.com. CoreLogic, the California-based real estate research company, provided an assessment of 400 metropolitan areas including the Dallas Fort Worth market. 
Here's how they ranked for the odds of home prices dropping over the coming year: 
The DFW Market including Dallas, Fort Worth, Arlington, and surrounding areas are ranked very low. That's a 0-10% chance of prices dropping.
For how CoreLogic rates home prices in America's largest housing markets, all of Texas is categorized as overvalued.  
Mylo Draven from VIP Mortgage, Inc. said, "In the DFW Real Estate market the shortage of inventory and the rising interest rates have changed the way people shop and buy a home. When you add the ongoing effects of the Pandemic to the mix, we are in uncharted territory. As a Mortgage Broker I am using every bit of my knowledge and experience to help my clients achieve their dream of homeownership. 
Now more than ever, being a broker, with access to some of the lowest rates available, and the speed with which I can close a loan, has made my client's offers more attractive to Listing Agents and Sellers alike. While the market is beginning to see a shift/adjustment in home values, no "CRASH" is on the horizon. DFW does not have a housing bubble, but what we do have is a lot of businesses and people relocating to NTX. 2022 is going to be another wild ride for mortgages and real estate in our HOT market." 
"DFW is growing at such a rapid rate, with so many businesses opening & all the jobs, it's hard to see us slowing down here. Buyers are having to buy for a lower price point in comparison to the 3% interest rate market, but a lot of buyers are still fighting for their homes, while others are growing discouraged. Sellers are loving this market and are taking advantage of it, raising home values weekly!", Amber Dorsey, Realtor Team Lead of The Dorsey Group eXp Realty said about this report. 
Jacob Bowman, Realtor with Keller Williams said, "Home prices have skyrocketed over the last few years. Many people who couldn't purchase a home now could with interest rates at an all time low. This caused a shift. In 2022 a new shift occurred as interest rates rose. I do not see a "crash" in our market, but this article is showing how we are starting to level out and buyers not having to pay well over the homes actual price."
Media Contact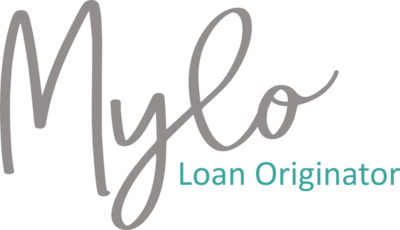 Company Name
VIP Mortgage, Inc.
Contact Name
Mylo Draven
Phone
(682) 351-2875
Address
5055 W Park Blvd Suite 300
City
Plano
State
Texas
Postal Code
75093
Country
United States
Website
https://mylodraven.com/