Tempe, AZ – Any astute business owner will appreciate the importance of making or receiving easy, convenient payments for services rendered or products sourced in running a successful business. Safety and speed of payment processing are the other factors that must be considered when selecting a preferred payment method. Appreciative of this fact, more and more business owners are turning to digital checks for hassle-free, secure transactions guaranteed to satisfy all the parties involved. For such services, many of them trust Checkissuing, an electronic checks company started in Tempe, AZ, in 2005. Theirs is a convenience-focused service that has drawn widespread acclaim and consistently increased in popularity over the years. 
In 2019, digital checks made about 2.4% of the total processed checks, a figure that rose to 3.7% a year later. In 2021, this figure rose to 6.8%, then again to 10.3% in 2022. If this trend is anything to go by, their popularity will only increase, a prediction supported by many positive reviews from impressed clients who have used the payment method. First-time clients can learn how to send a check electronically by visiting the Checkissuing website. Alternatively, they can always reach out to the company's dedicated tech team online or over the phone for consultation or to receive any required assistance.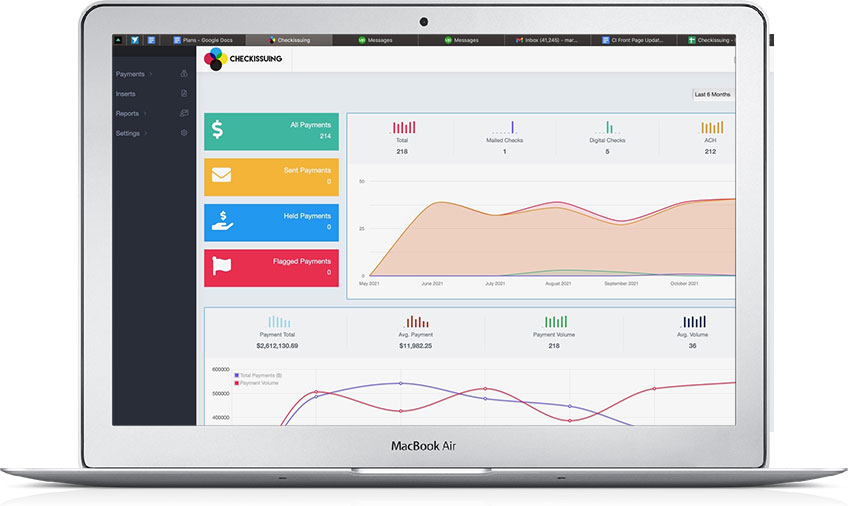 Commenting on why clients can never go wrong by using their services, a company spokesperson said, "The Staff at the Company have deep backgrounds in payments, engineering, development, security, compliance, finance, quality control, and technology. Combined with a resolute operational team, dedicated customer service staff, and an innovative development team, Checkissuing offers fresh solutions to systems and technology in order to provide state-of-the-art payment and statement solutions for their clients."
Designed with convenience as a primary goal, Checkissuing's electronic checks allow businesses to automate their financial processes for faster and more secure execution. Individuals or companies interested in same day check printing services needn't look any further than the company for reliable solutions to take their businesses to the next level. As a full-service digital checks company, Checkissuing offers a full spectrum of related services. The company's services include but are not limited to digital E-check services, ACH direct deposit transfer service, document services, tax form services, positive pay, rebate processing, and address normalization and verification services. 
The good news about using the company's services is that once set up, there are no limitations on how many checks a client can send over a while. This flexibility makes it a suitable option for small businesses and large corporations whose operations may need issuing several checks in a single day. Visit the company's website for more information about their services. Potential clients can direct any questions to a company representative at (866) 535-3954. Checkissuing is located at 1835 East 6th Street, Tempe, AZ, 85281, USA. 
Media Contact

Company Name
Checkissuing
Contact Name
Mark Greenspan
Phone
(866) 535-3954
Address
1835 East 6th Street
City
Tempe
State
Arizona
Postal Code
85281
Country
United States
Website
https://www.checkissuing.com/