Benicia, CA – Airstreams are iconic symbols of American culture and adventure. Whether one grew up with them their whole life or is just now discovering their beauty, Airstreams are a cherished part of their national heritage. Those lucky enough to own these retro beauties may find that, over time, they need some repair, restoration, or even customization to restore them to their former glory. Thankfully, Avalon RV is available to help with all of these needs.
Founded in 2008, Avalon RV specialises in repairing, restoring, and customising Airstreams and other vintage trailers. Its owner, Adam Blair, is a longtime Airstream enthusiast with many years of experience working with these iconic travel trailers. Adam, together with his team members, are master certified  technicians, a designation reserved for only a select few RV service technicians who have proven their mastery of RV repair, maintenance, and service. Their intimate understanding of the intricate inner workings of these vehicles ensures that any work entrusted to them will be performed with skill and precision.
Regardless of the nature or extent of the work a client requires, Avalon RV has the skills and experience necessary to get the Airstream looking and performing like new again. Their services include bodywork, repairs to the trailer itself, and full restorations that include new cabinetry, upholstery, flooring, and more. These professionals can also customise the trailer to better reflect the client's style or preferences. They offer an array of customised upgrades and alterations to the trailer's exterior, interior, and undercarriage to create a truly unique vehicle.
In addition to their repair, restoration, and customization services, Avalon RV specializes in solar power systems for RVs. They are the largest installer of custom solar systems for RVs in northern California, with comprehensive solar panel systems for every type of RV. Their durable, high-quality solar panels are designed to withstand harsh outdoor elements and perform reliably for years without any loss in efficiency. The company can help clients choose the right solar panels to meet their needs and provide the best performance, regardless of application.
The team of solar panel installers at Avalon RV has the knowledge and experience to design complex systems tailored to each client's needs. These craftsmen are always up to date on the latest technology and techniques in solar energy, helping them stay ahead of their competitors and continue offering the most advanced solutions for RV solar power systems. They are also certified in Victron Energy and Battle Born Batteries (lithium iron phosphate batteries), making them even more qualified to provide innovative solar power systems for RVs. Their friendly and personable approach makes them the go-to choice for anyone seeking RV solar installation in North Bay.
Avalon RV is located at 510 E Channel Rd, Benicia, CA, 94510, USA. To schedule a consultation, contact their team at (707) 746-0400. For more information regarding the services offered, visit the company's website.
Media Contact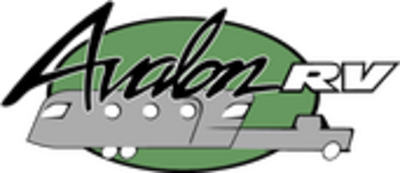 Company Name
Avalon RV
Contact Name
Adam Blair
Phone
(707) 746-0400
Address
510 E Channel Rd
City
Benicia
State
CA
Postal Code
94510
Country
United States
Website
https://avalon-rv.com/